If you're looking for a fun day-out for the whole family, with plenty of creative and educational activities, parades, live shows and sports performances then the Expo Juniors fair at Geneva Palexpo is the event for you.
***THIS GIVEAWAY HAS ENDED – ENTRIES WILL NO LONGER BE ACCEPTED***
What's more, if you take part in our online giveaway you might win free tickets for you and your family to the best event of the season! Just take a look at all the fab activities planned for Expo Juniors 2014 and click on the Rafflecopter widget at the bottom of this article. GOOD LUCK!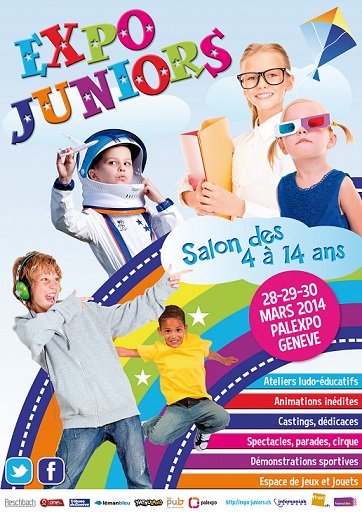 From the 28th to the 30th of March 2014, Expo Juniors will be offering families with children aged 4 to 14 the chance to try out more than a hundred free workshops, enjoy entertaining live shows and test new toys.
The number of activities available will make your head spin and, once you have your entry tickets, access to all workshops and shows is free of charge. On top of this, rather than spending hours searching the internet or run around aimlessly, you'll be able to find information about language courses, sports or creative activities for children all under one roof!
The exhibition takes place in the Hall 5 of Geneva's Palexpo, across 15'000 m2 of space which will be divided into three thematic villages: "Education & Practical Life ", "Sports & Leisure Activities" and "Toys & Games".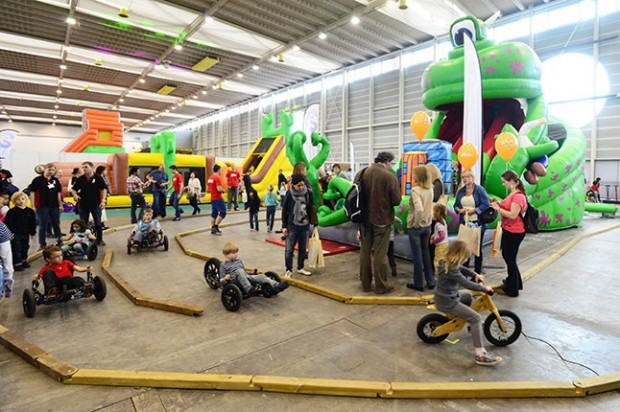 The programme of activities and workshops ranges from chocolate and pastry, chemistry, robotics, language and musical comedy workshops to sports performances, shows, cookery show, clowns, magicians, fashion shows, disco on stage and parades featuring much-loved kids' characters.
There will be play areas too: bouncy castles where the kids can jump to their heart content, mini cars, bikes & hot air balloon demonstrations throughout the day (featuring an 18 meters balloon!) where you can win test flights over the Alps.
Last but not least, Expo Juniors will be welcoming guest stars like French celebrity chef Olivier Chaput from the cookery show «Un Chef à ma Porte» and famous athletes too…don't forget your autograph book!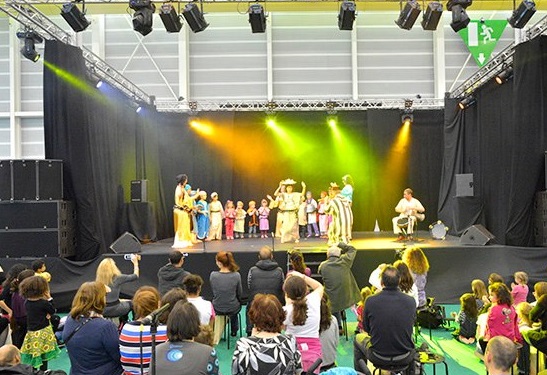 EXPO JUNIORS 2014 – GENEVA FAMILY DIARIES TICKETS GIVEAWAY:
This online competition will run from Tuesday 4th of March 2014 to Sunday 23rd of March 2014. Please remember that prizes cannot be exchanged for the cash equivalent or for an alternative under any circumstances:
1st PRIZE: 4 x entry tickets to Expo Juniors 2014. 
2nd PRIZE: 3 x entry tickets to Expo Juniors 2014.
3rd PRIZE: 3 x entry tickets to Expo Juniors 2014.
In order to enter our online competition, click on the Rafflecopter giveaway widget below and just leave a blog comment telling us what is your child's favourite sport, hobby or creative activity – just scroll down to the bottom of the page where you see our "Leave a blog post" box. GOOD LUCK !
Where? Hall 5 at Geneva's Palexpo.
When? From the 28th to the 30th of March 2014.
How much? Individual: 18CHF
Family Pass (3 people.): 48CHF
Family Pass (4 people): 60CHF
Family Pass (5 people): 75CHF
Family Pass (6 people): 84CHF
Free entry for children aged 0-3. Tickets will be on advance sale at FNAC and all Aeschbach stores.
Opening Hours:
Friday, 28 March 2014: 2 pm – 8 pm
Saturday, 29 March 2014: 10 am – 7 pm
Sunday, 30 March 2014: 10 am – 7 pm
Access is prohibited to minors unaccompanied by an adult. Cloakroom, catering and nursery are available at the exhibition's entrance.
Access
 By car: A1 motorway, exit "Palexpo Arena"
 Parking: Parking P26 and P33 can be used
 Public transports – TPG: Bus 5 / 28 / Y, stop "Palexpo" or "Arena-Halle 7″
 By train: Geneva Airport