Summertime in Geneva can seem like a very quiet affair to most expats since many foreign families tend to take the children back to their home-country during school holidays.
However, Geneva is far from quiet in summer. On the contrary, it offers numerous fun activities for children and a host of great festivals and events that it would be a shame to miss. So, for all those still in town or planning a visit, here's our best-of list !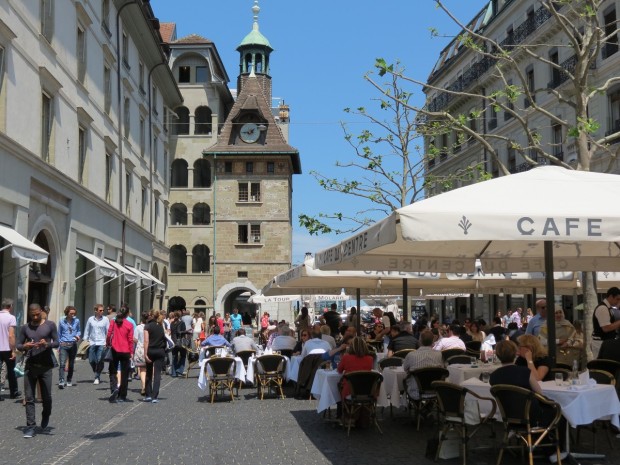 1. You Can 'Parc' Here The Ville de Genève has published a very useful list of all the exciting things going on in Geneva during the summer, some of the best taking place in the city's parks AND free of charge !
Click here to download the file, there really are too many to mention them all !
Free deckchairs, live music, golf, street markets, "ludobus" for children (like a mobile toy-library), BBQs and so much more is planned that will make your head spin but fear not, as this list is perfectly organised – in true Swiss fashion – and all activities are listed by date.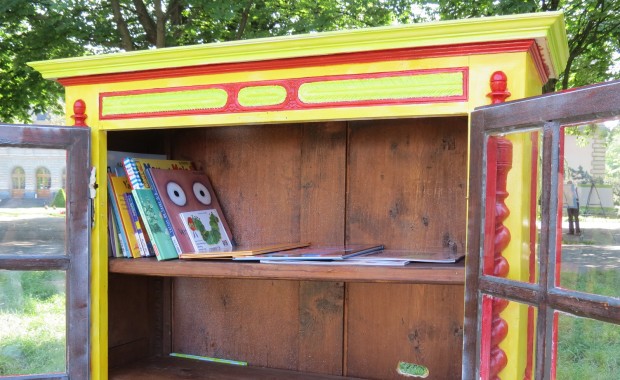 2. Do It "Al Fresco"  Try some of the coolest "al fresco" haunts in Geneva and you won't want to be anywhere else: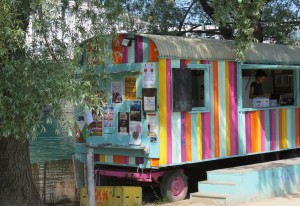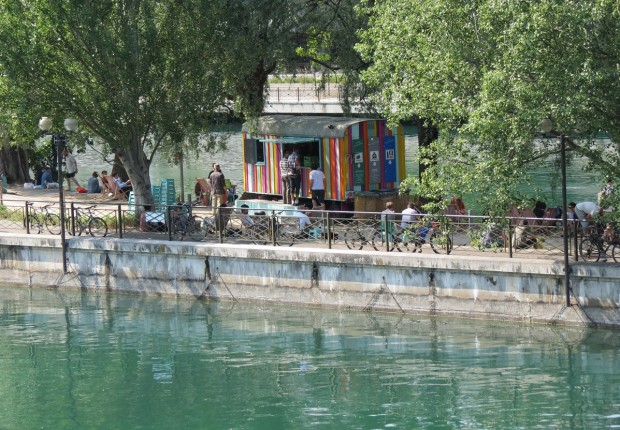 Just a short walk from La Barje and still on the river Rhône, you'll find the Terrasse Paradis, a pop-up café (open only when the weather is good) serving a delicious citronnade maison to be sipped on one of their deckchairs-with-a-view.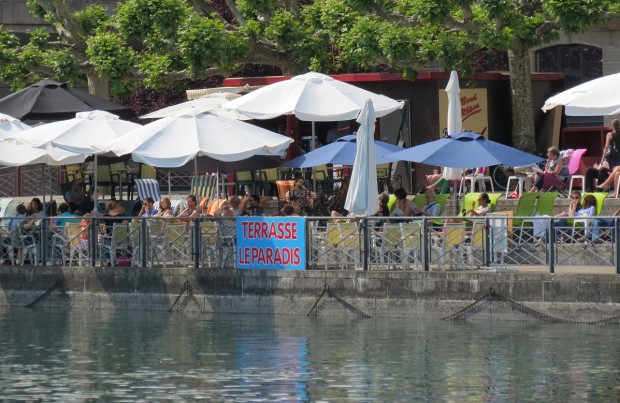 Enjoy an apéro at the newly-opened Le Bateau-lavoir café-restaurant on the Promenade des Lavandières. The Bateau-lavoir was opened recently by a non-profit organization that aims to integrate youngsters from difficult backgrounds within a professional environment. The use of "floating wash-houses" in Geneva has been recorded since 1691, with many of them operating throughout the year regardless of weather conditions.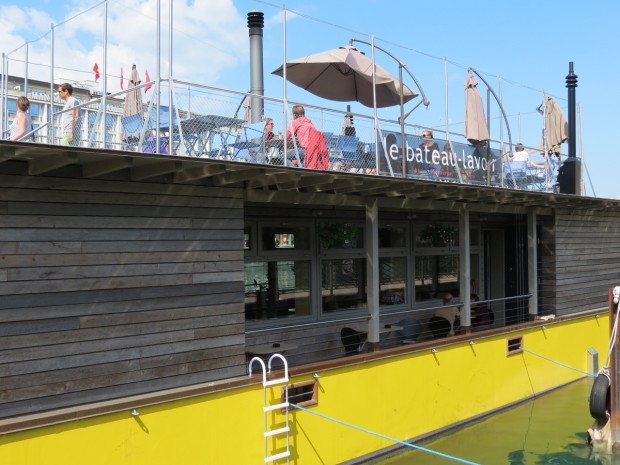 3. Who Needs a Gondola ? The mouettes genevoises (lake shuttle-boats) are the fastest, cheapest & most charming way to move around and see the city from the lake.
With their vibrant red and yellow outline against the cerulean waters, you'll feel like you've dived straight into a Matisse painting, so don't miss out on this experience and jump on board.