Spring is my favourite season in Switzerland: the burst of vivid colours from the fields and gardens, which comes with the budding season, is truly unique.
One of the most beautiful gardens near Geneva is, without a doubt, the Jardins du château de Vullierens in Canton Vaud. Vullierens is not far from Lausanne and only 60km from Geneva (approx. 1 hour by car).
The celebrated iris gardens at the château de Vullierens open their doors in May until the 17th of June 2012. The blooming of 4 acres of the newest and most sumptuous iris varieties is breathtaking, but this is not all.
The Spring flowering is accompanied by an exhibition of 15 large outdoor sculptures by the celebrated German artist Herbert Mehler and a collective show by a group of emerging artists (painters, photographers, glass blowers and ceramists).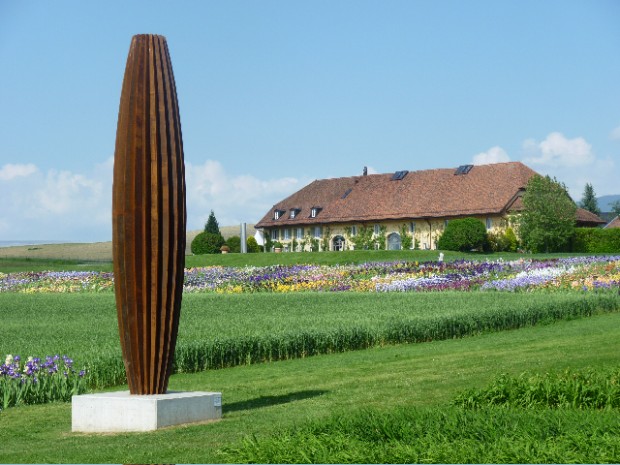 A day the Jardins du château de Vullierens is also the perfect outing for families with children: little ones can enjoy themselves in the play area and will find plenty of reading and drawing materials.
Children between the ages of 6 – 16 years old can learn more about the gardens and flowers on the discovery path especially built for them.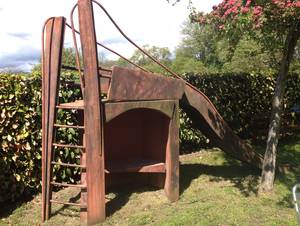 Garden lovers can enjoy not only the irises and daylilies but also the thematic gardens, the Orangerie and the expanding rose and peonie collections, while nature lovers can enjoy a stroll along the "allée cavalière" leading to a totally still forest and its romantic pond with walks to suit every taste.
Last, but by no means least, you can also enjoy special BBQs and Sunday brunches at the Jardins du château de Vullierens. Head chef Guillaume Trouillot is on site to offer food and refreshments; picnic baskets and gourmet brunches to visitors and families.
Booking is required for BBQs and Sunday brunch, either by phone on 021 803 22 22 or by email at info@ateliersaveurs.ch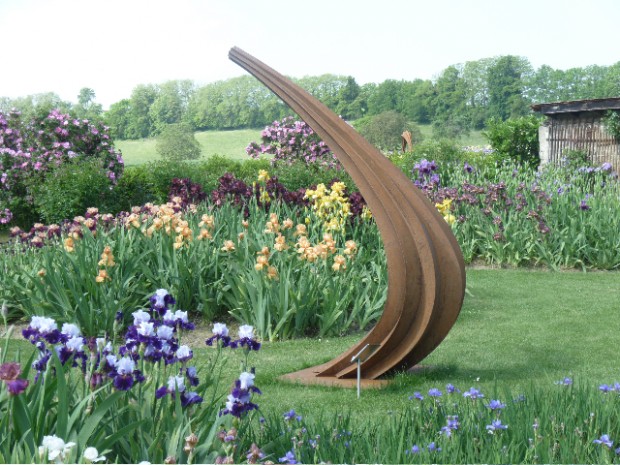 If you're planning to pay a visit, here's some dates of upcoming events at the Jardins du château de Vullierens, hope you will enjoy it!
Sunday Brunch

photos credit and copyright Jardins du Château de Vullierens.
This is NOT a sponsored post, remember to let us know what you think!