A trip over the border to the weekly market in the French spa town of Divonne-les-Bains  is a great way to begin your Sunday.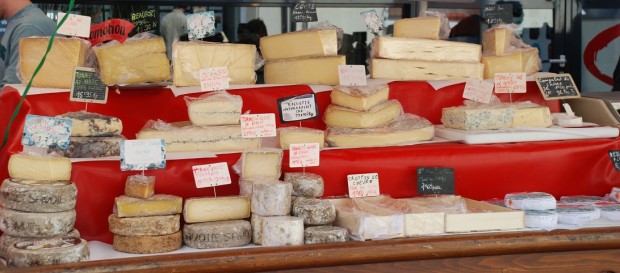 If you are lucky and find a seat outside one of the cafes or bars like L'Aparté, order a beverage and watch the cosmopolitan throng juggle their bags of cherries, vine tomatoes, garlic bulbs, apricots and cherries.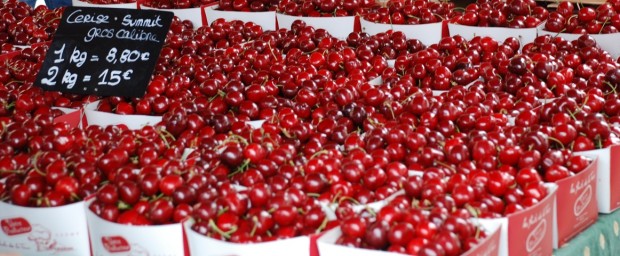 Saucisson with nuts, cèpes, peppercorns or simply nature? Perhaps a floaty summer dress takes your eye or you can treat yourself to an armful of scented Peonies or a bag of colourful bonbons. There are some interesting boutique shops which also open on market-day like Couleur Nature, full of tantalising homewares.
Pop your purchases back in the car and take a short walk across to Lac de Divonne, a 99-acres artifical lake built in 1964. Joggers, cyclists, mums with pushchairs and chattering dog-walkers take advantage of the easy path which loops this beautiful little lake.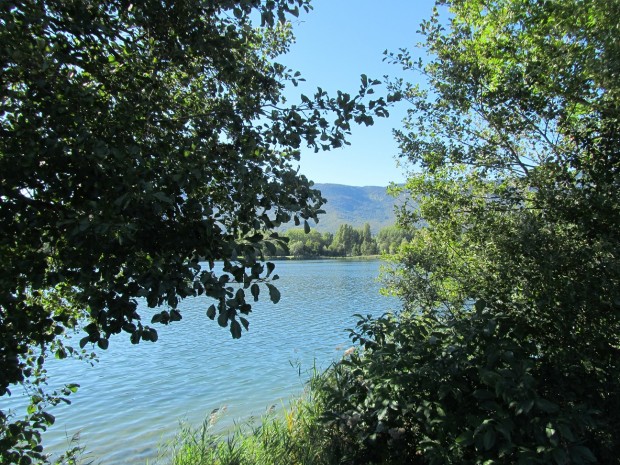 Divonne-les-Bains is also great for a date night à deux. Come sundown, L'Aparté converts into a wonderfully kitsch cocktail-bar and you can even satisfy your expat urge for a good curry at the Karishma Lounge (booking advised).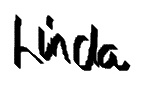 Words, photo credit and copyright Linda Scott 2012 at Scott Stock Photography
Linda has recently launched a bespoke framing service. She creates beautiful frames made from natural wood with a number of different finishes and using high quality mountboard. Linda's frames are competitively priced and made-to-measure, creating an original finish for displaying your artwork, photos or memorabilia.
Take a look at her beautiful work on Linda Scott Photography and Encadrement.