Le Carrousel in Geneva is one of our favourites toy shops in the area. They recently did some renovation work and the shop is looking better then ever, so much so we couldn't resist sharing some pics here.
If you're looking for wooden toys, lovely gifts for baby and something truly special like these fire truck pedal cars, then you should definitely take a look at Le Carrousel.
You can find them on Rue de la Corraterie 16 and, just to keep this post short & sweet, we can confirm the staff is very friendly and happy to leave customers and children to browse through this Aladdin cave of treasures!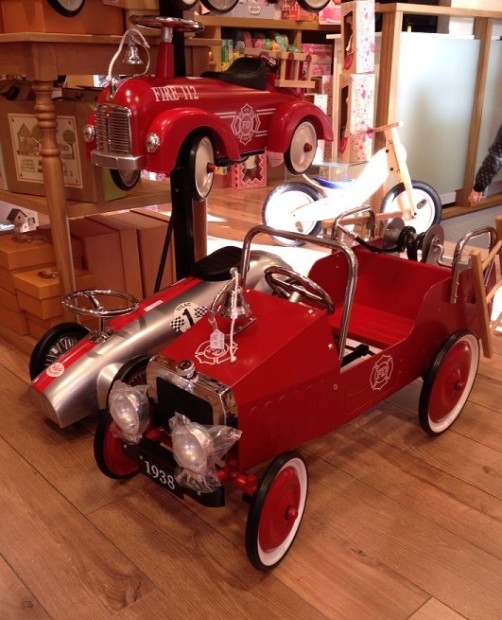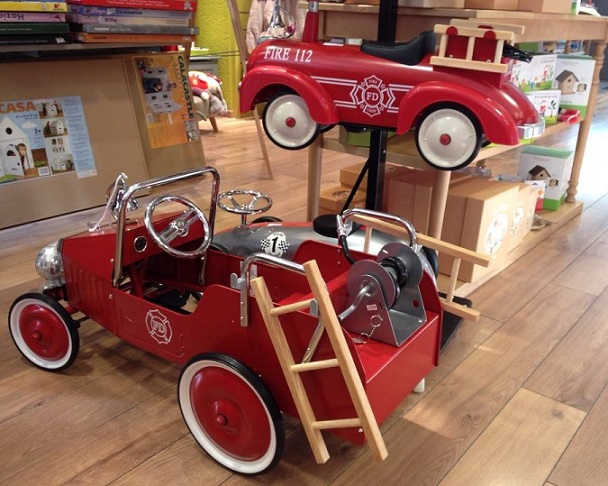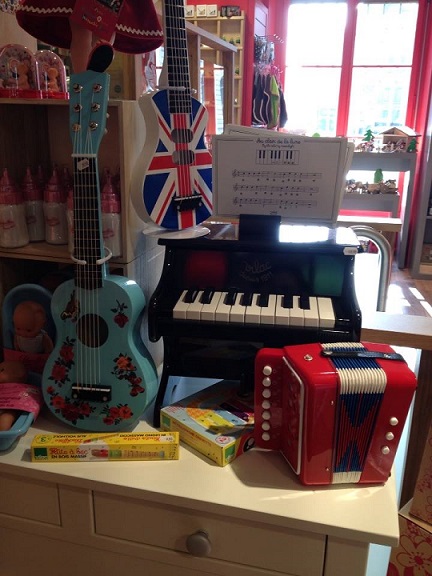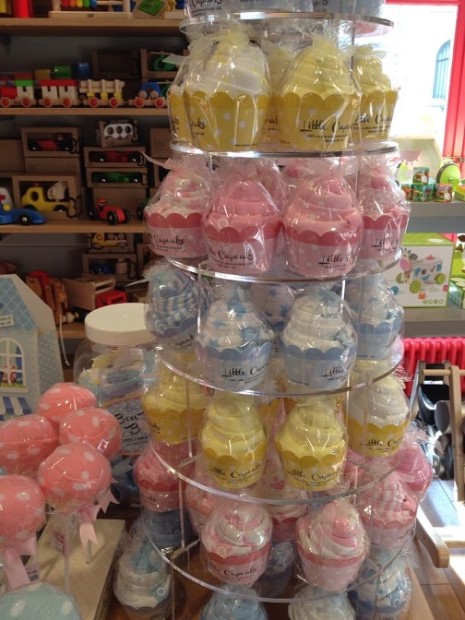 Le Carrousel stocks wonderful Swiss-made wooden toys, as well as other brands such as Wishbone Bikes, Moulin Roty, Vilac, JeuJura, Haba and these cute-as-a-button Baby Cupcake onesies you can see in the photo above.
This isn't, of course, a sponsored post and our loyal readers know this, so thank you in advance for your positive feedback and support!
Rue de la Corraterie 16
1204 Genève
Tel. +41 (0)22 310 40 90
Opening times: Mondays: 1pm to 6.30pm; Tuesdays to Fridays: 9.30am until 6.30pm; Saturdays 10am until 5.30pm.
———————————————————————————————————————————————————-
TOY STORES IN GENEVA, VAUD and NEARBY FRANCE
You can find more info about other great toy stores in the area in the links below – remember to let us know if you have other stores to recommend or upload your comments for free in our online directory.
GENEVA
Chat Botté in Carouge
COOP City in Geneva
Franz Carl Weber in Geneva and Balexert shopping centre
GLOBUS in Geneva
Imaginarium in Geneva and La Praille
King Jouet Meyrin and La Praille
L'Envie de fraises in Geneva
MANOR in Geneva
Maxi Toys in Planète Charmilles
Nature et Découvertes in Balexert
VAUD
Boutique Puzzle in Vevey
COOP de St- Laurent in Lausanne
Davidson Jouets in Lausanne
Franz Carl Weber in Lausanne and Etoy
Globus in Lausanne
King Jouets in Ecublens and Aigle
La Marelle in Lausanne
MANOR in Lausanne
MAXI TOYS in Etoy
Nature et Découvertes in Lausanne
Schilliger Garden Centre in Gland
TOYS R US in Ecublens
Vivishop in Lausanne
FRANCE
King Jouet in Annemasse
La Grande Récré in Val Thoiry
Rêve de Coccinelle in Divonne-les-Bains