With its 11,000 books, healthy plats du jour and relaxed atmosphere, Les Recyclables is one of our favourite haunts in Geneva. It is true that there is no play area as such, but the spirit of this cozy Librairie-Café is so welcoming & laid-back that your little ones are never made to feel like they're a nuisance.
If you have lunch here, the little buttons can have a "Mini" version of your plat du jour, which is always lovingly prepared with great attention to local produce and nutritional balance. The daily choice can include some vegetarian dishes, salads, curries, some gluten-free dishes and plenty of homemade sweet & savoury tarts!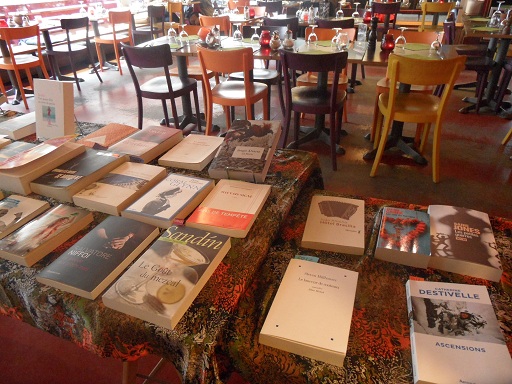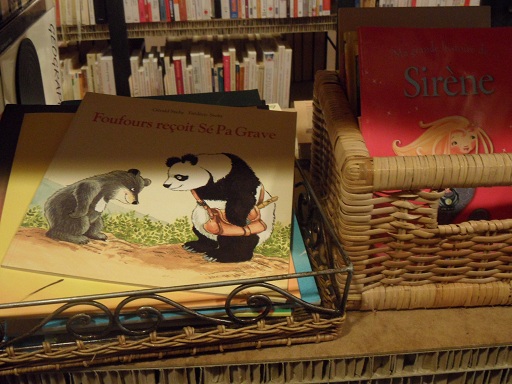 Les Recyclables stocks a huge variety of second-hand books in French (mostly) and English, covering anything from design to literature and lovely kids titles.
However, the reason why we love it so much is that you can bring your second-hand books here to be "culturally recycled" (hence the name). If the books are in good condition, you will be able to choose between a small cash payment or a "bon d'échange" of a higher value to use in-store for books, tea or coffee. If the books aren't in tip-top shape, Les Recyclables is happy to accept them to be donated to various charities (Caritas, Emmaüs, CSP), as well as local "foyers d'accueil d'enfants genevois", detention centres, the Hôpital des enfants and a group of educational charities in Burkina-Faso.
If you're planning to donate your books, remember to book an appointment first by calling them on 022 328 60 44 on Monday mornings from 10am.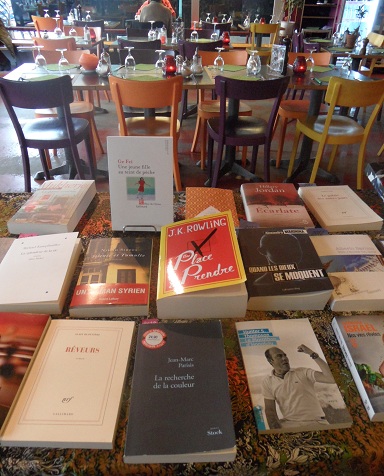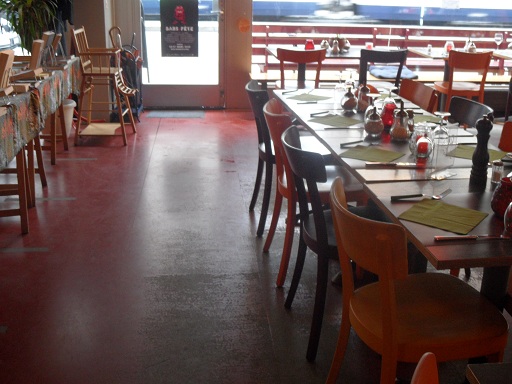 Last but not least, Les Recyclables is famous for its concerts, cultural events and shows, so take a look at their list of upcoming events. They're also happy to organize birthday parties, celebrations etc. just give them a call for more details.
Librairie-Café
53, rue de Carouge
Geneva
Tel. bookshop: 022 328 60 44
Tel. café: 022 328 23 73
Email: librairie@recyclables.ch; cafe@recyclables.ch
How to get there:
Tram 12 stop Pont d'Arve or Augustin,
Bus 1 stop Pont d'Arve.
Car park: Centre Commercial Plainpalais-centre.
Bookshop Opening Times:
Monday to Friday: 10am to 6.30pm.
Saturday: 11am to 5pm.
Café Opening Times:
Monday to Friday: 8.30am to 10pm.
Saturday: 10am to 6pm.