What great news for all hamburger-lovers and those of us feeling an insatiable craving for crunchy bacon, pickles & cheese melting over a juicy beef patty: The Hamburger Foundation have opened their first THF 'stationary' Burger Bar & Restaurant in Geneva!
Until the 4th of February 2014, The Hamburger Foundation will be working on the "soft opening" of their new restaurant, meaning they'll be testing everything and will be very pleased to receive your feedback.
During the soft opening the restaurant will only be open for lunch & dinner, but after the 4th of February they'll be open all day, so be prepared for some tasty surprises.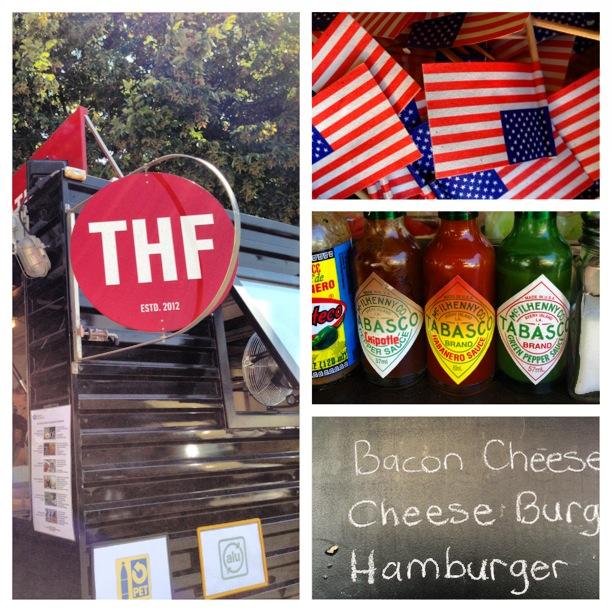 Launched in 2012 as a Geneva-based gourmet food truck specializing in authentic American-style burgers made with locally-sourced Swiss ingredients, The Hamburger Foundation has enjoyed a landslide success seducing many a foodies in the city of Calvin with their scrumptious and honestly priced fare.
You could always rely on their bright red & black van to restore your faith in good, genuine cooking and bring together quite a food-loving crowd in Plainpalais, Les Acacias, Carouge or some other favourite locations.
However, cold & grey Swiss winters last longer than we'd like them to, so it's fabulous news that we'll now be able to savour a THF masterpiece cozily huddled indoors.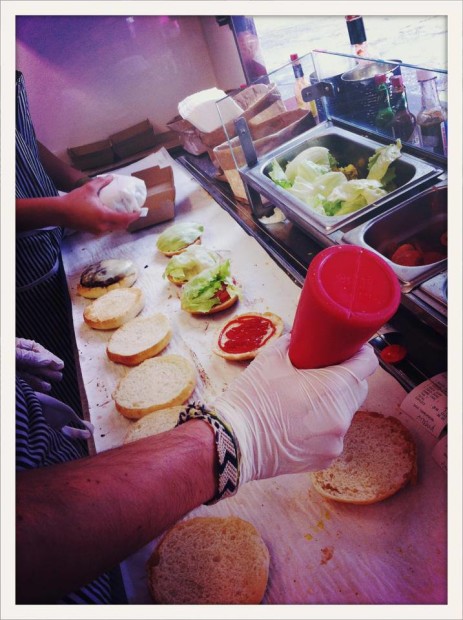 The menu at The Hamburger Foundation is short but succulent: choose from their Hamburger, Cheeseburger or Bacon Cheeseburger accompanied by french fries or coleslaw; followed – why not? – by a slice of American cheesecake. Prices range from 4CHF for coleslaw to 14CHF for a Bacon Cheeseburger.
The THF food truck will still be in operation around town, so click here to check their daily locations – but if the weather is too nippy, then grab the little gourmands & head to their new restaurant in Pâquis. Because there's nothing a good burger & fries can't cure.
The Hamburger Foundation Bar & Restaurant
SOFT OPENING: January 14th – February 4th 2014
Open everyday, for lunch and dinner only: lunch from 11h30 to 14h30 – dinner from 18h30 to 23h00.
Location: rue Philippe-Plantamour, 37
Pâquis – Geneva
Reservations: 022 310 00 44
Parking: Kempinski Hotel (parking fee approx. 5CHF). From the 4th of February 2014 onwards, The Hamburger Foundation Bar & Restaurant will be open all day.