We've already blogged about how much we love the Château de Prangins (VD) but this time I think they'll truly knock our Xmas socks off !
If you love chocolate and you have little buttons who just can't wait for the 25th to come, mark this free family event on your diary – I have a feeling there will be plenty of chocolate-moustached little faces walking around…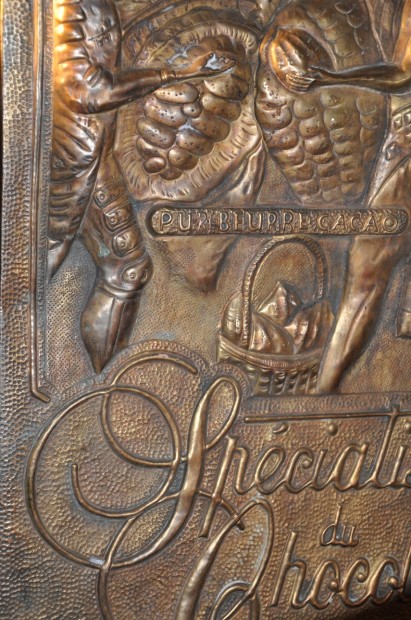 Sunday 9th of December 2012 10am to 5pm at the Château de Prangins (VD)
in collaboration with Rapp Chocolatier-Confiseur
Celebrate advent at the castle and discover more about chocolate with a series of great family activities (in French). Entry and all activities are free of charge !
« Fabrication de truffes à l'ancienne» workshops held by l'École du Chocolat Rapp (bookings can be made once you get there but try to be there early as places are limited. Duration 1 hour, suitable for adults & kids). Workshop times are 10.30 – 11.30 | 13.00 – 14.00 | 16.00 – 17.00
"Bar à chocolat chaud" in the castle's courtyard (Rapp Chocolatier-Confiseur)
Free tastings & chocolate shop organized by  Rapp Chocolatier-Confiseur
An illustrated history of Swiss chocolate (Chocosuisse)
Christmas Carols with the Prangins choir
11.00 – 12.00 & 14.00 – 15.00
A Talk about the origins of cocoa « À l'origine du cacao » by Claudio Corallo Cacao & Café and Patrick Longle de Carvalho (in French)
12.00 – 12.45 & 15.00 – 15.45
Story-telling for little ones about chocolate & the sweetest Xmas treats with Geneviève Rapin, music by Joël Musy.
15.45 – 16.00
Open the first window of the castle's Advent calendar ! The second will be opened on the 18th of December 2012 around 8.30pm after the Xmas carols concert by the Prangins choir.
Parts of the Château de Prangins have been renovated recently, so if you'd like to visit them you can also take part in the following guided tours in French taking place at 10.30, 12.30 & 14.30 (with Helen Bieri Thomson, conservatrice du Château de Prangins).
For more info, see the Château de Prangins' official website.