Just a few weeks ago we spent a lovely day-out with friends at the Basseruche in St-Cergue (VD), a cozy restaurant d'alpage that offers many outdoor activities for children and adults including footgolf, archery, trottinherbe in the summer & tyrolienne cables, téléluge, ski school during the winter months.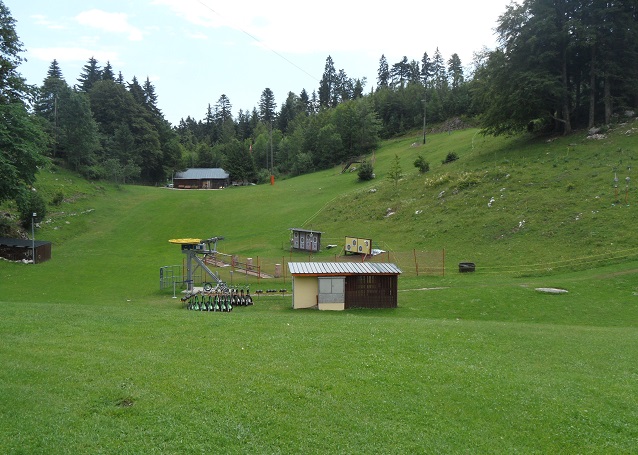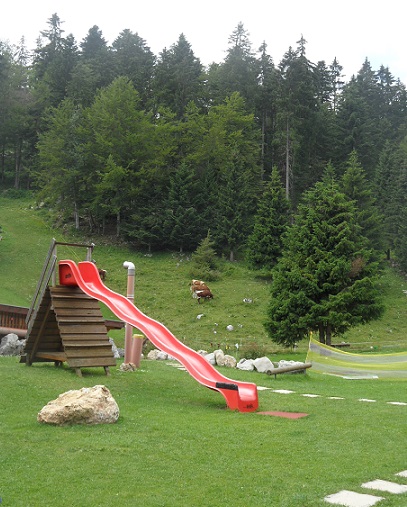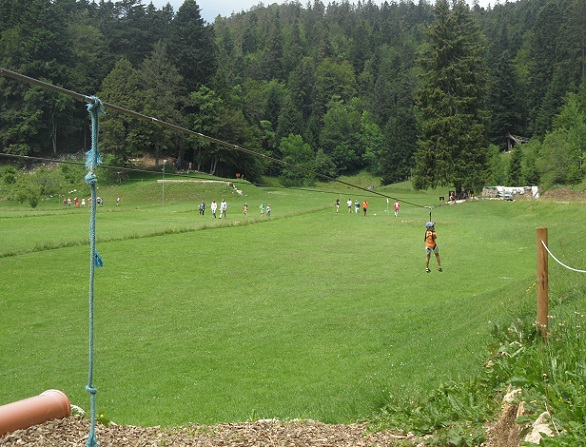 We got there late in the morning and the boys got down to some mountain action straight away, while Little Missy made a beeline for the playground, meaning Expat Husband and I were left to enjoy a quiet moment to take in the glorious mountain scenery, with its grazing cows and towering pine trees in rich shades of green.
Prices for all the different activities are reasonable, starting from 5CHF for 1 go at the trottinherbe and 15CHF for one hour of archery. All activities take place outdoors, so availability it's down to the weather gods, but there's plenty to do in winter and in the summer too. The area is car-free so children can play outside while you wait for your order to arrive at the restaurant.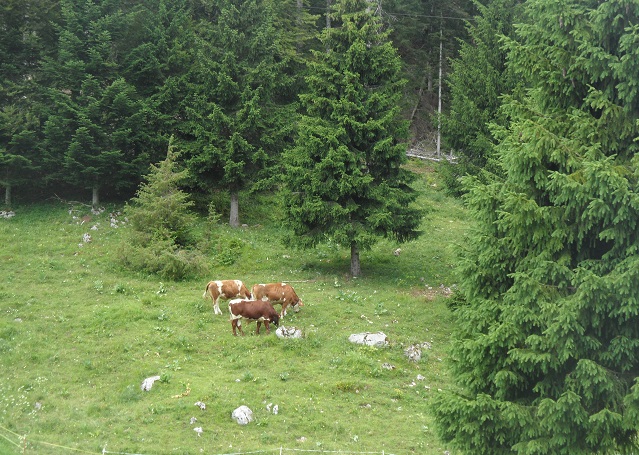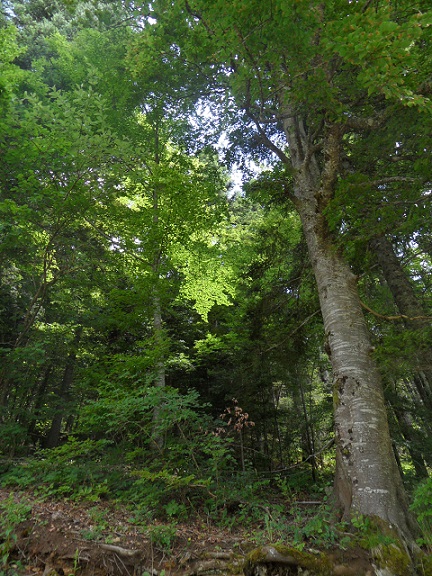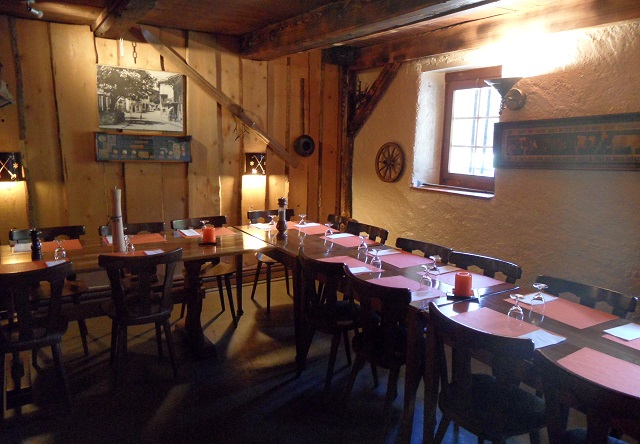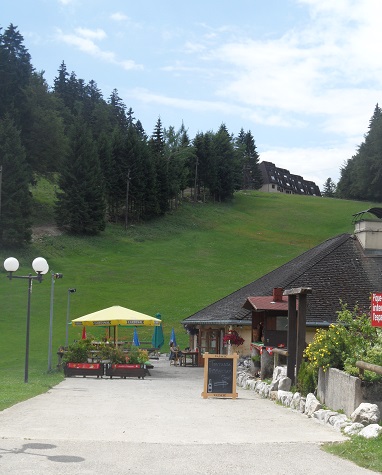 The Basseruche restaurant is just what you would expect from an ancient mountain chalet: wooden panels, large open fireplace right at the centre of the main dining room, dim lights and mountain paraphernalia for vintage lovers displayed on the walls and cabinets.
Needless to say, the kids opted for a classic fondue and cornettes au jambon, while I tried to do the honourable thing ordering the tomme poêlée with mixed salad…quite pointless though as I ended up begging my boys to let me have some of their fondue. The menu has a lot more to offer, including croûte au fromage, fondue with porcini or morilles mushrooms, raclette and grilled côte de boeuf (to be reserved in advance).
As the restaurant is very popular all year round, bookings are a must and the menu might be limited to fondue, cheese dishes and croûte aux champignons on very busy days.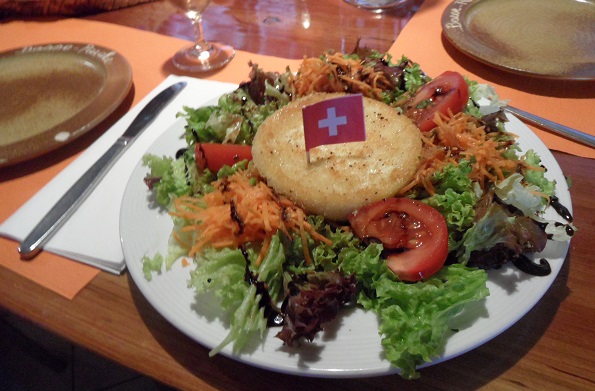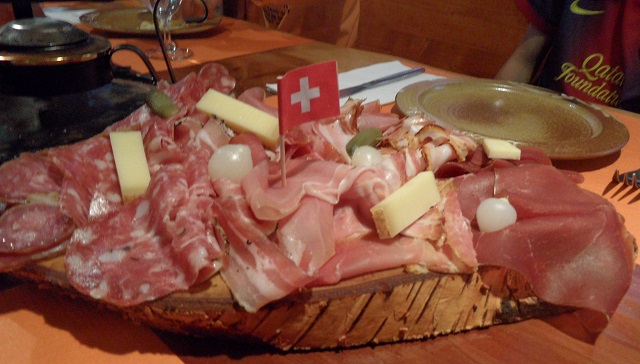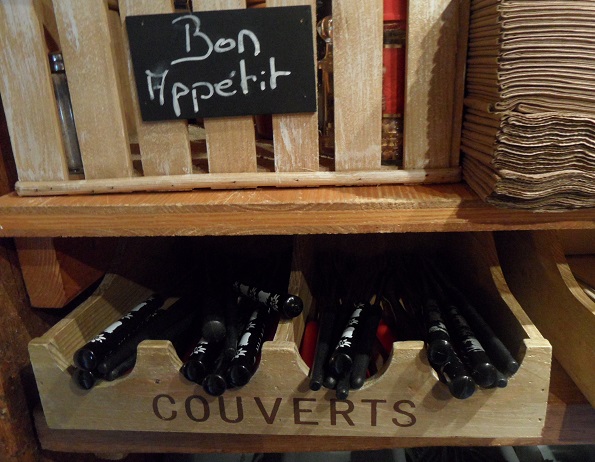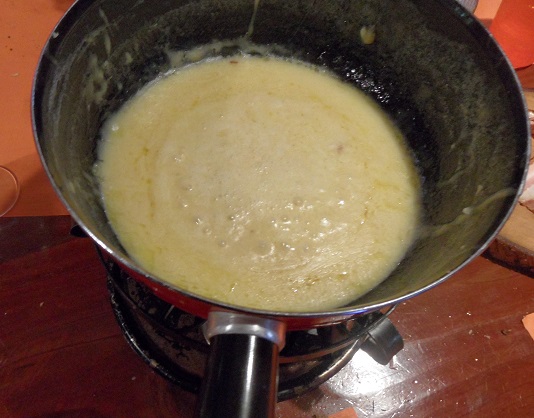 Basseruche Restaurant d'alpage & Espace Loisirs
Route de Basseruche 16
CH – 1264 St-Cergue
Tel. 022 / 360 16 88
The restaurant is approx. 500 meters from the St-Cergue train station, click here to see the Google map.
Opening Times:
Wednesday to Sunday from 10.30am.
Open Friday and Saturday evening.
Wednesday and Thursday evening open only upon previous booking.
Closed Sunday evening, Monday and Tuesday.
This is NOT a sponsored post but a genuine account of our experience.