You might have guessed by now that we have a very soft spot for Plainpalais, one of Geneva's most vibrant neighbourhoods.
Around 'la plaine' of Plainpalais you will find some great museums, Europe's largest skatepark, a host of hip restaurants, bars and boutiques, as well as all the art galleries of Le Quartier des Bains.
However, our absolute favourite at the moment is the Neon Parallax series of light installations that you can see on the rooftops of the buildings around Plainpalais (photos of which have featured heavily on the blog in the past few weeks !)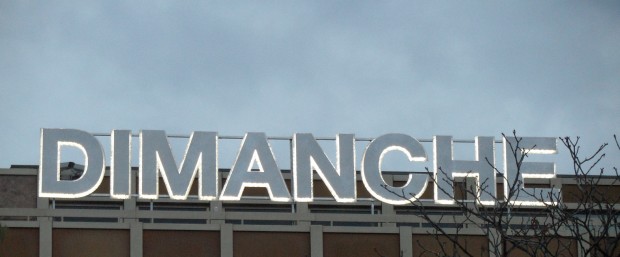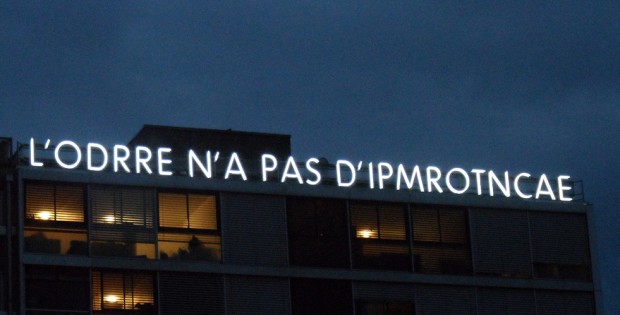 Neon Parallax is a series of 9 light installations by Swiss and international artists, including Geneva's very own Sylvie Fleury ("Yes to All"); Kosovan artist Sislej Xhafa ("Axis of silence"); Swiss artist Nic Hess ("Fly A Dragon Kite") and Jérôme Leuba's 24 metre single luminous neon tube ("Breath").
The nature of the artwork dictates – of course – that they are particularly worth viewing after dark, so don't forget to lift your eyes to the sky as you walk around Plainpalais after dusk !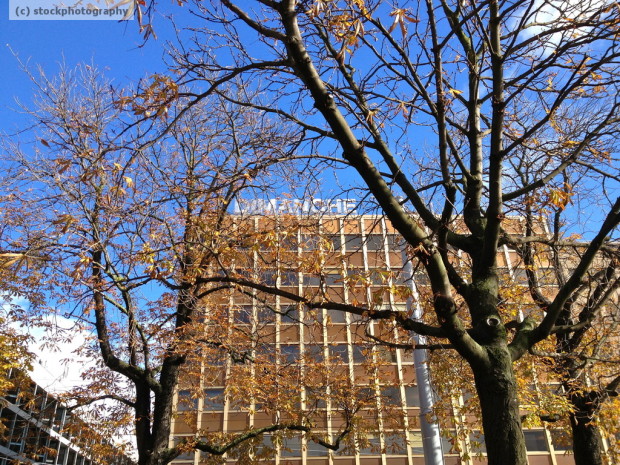 A bit of history
Around the promenade of Plainpalais you will also find a obelisk dedicated to Rousseau; a monument to Geneva's syndics killed in an uprising during the Geneva Revolution of 1792-1795 and – if you appreciate the calm serenity of a cemetery – the Cimetière des Rois, Geneva's oldest burial ground.
This was – in origin – part of a 15th-century hospital that had been built outside the city to quarantine all those who'd fallen victim to the plague and is now the resting ground of famous personalities such as Jean Calvin, Sophie Dostoïevski (daughter of the famous Russian author), Jorge Luis Borges and Jean Piaget.
Time out
Every Wednesday and Saturday and every first Sunday of the month, the Plaine de Plainpalais is alive with people browsing the stalls of the flea-market. Skateboarders can enjoy Europe's largest skatepark, which flaunts 3000 m2 of formidable flows and everyone can enjoy the great bars and restaurants that make this area so alive and dynamic.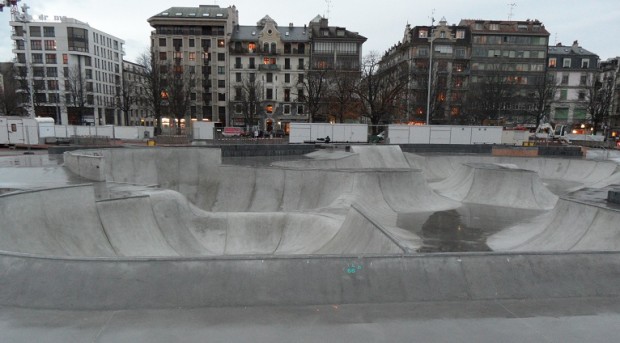 Here's some great places you might wish to try around Plainpalais and the Quartier des Bains…
Bars & cafés: Le Verre à Monique; Ou Bien (3, rue Bergalonne); Café des Bains (26, rue des Bains); Café & bookshop Livresse; Les Enfants Terribles; La sixième heure (6, place des Philosophes); Café de la Presse; Remor; Café du Grütli.
Restaurants: Curiositas; Le Nyamuk Thai Café (52, rue des Bains); Café du Grütli; Le Thé (65 rue des Bains) for authentic Chinese and dim sum; Les Trois Verres (Place du Cirque) for Italian food and Inglewood l'hamburger local for the best burgers in town.
When you're in the area with your little muffins, make the most of the fab new playground or book tickets for the circus ! If the weather isn't great, there's some serious indoor fun to be had at Le Cerf Volant, a nice play centre funded by the City of Geneva and open to all children up to the age of 4 accompanied by an adult.
Opening times at Le Cerf Volant are as follows:
Mon to Fri: from 2.30pm to 6.30pm
Tue & Thurs morning from 9am to midday
Saturday afternoon from 2pm tp 6pm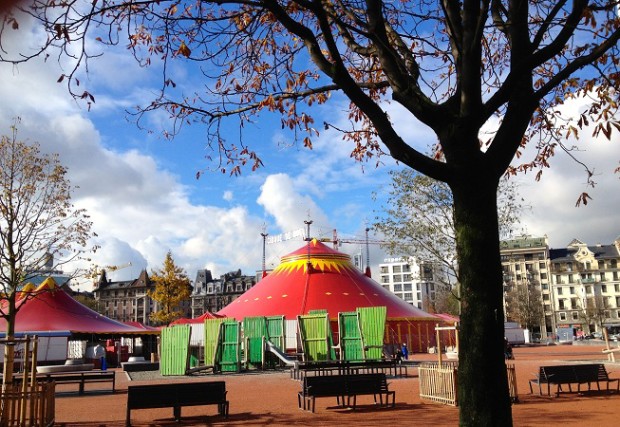 Text copyright: Michela at Geneva Family Diaries. Please don't take our text without asking us first and linking it back to our website, thank you ! 
Photo copyright where specified Linda Scott. Linda has recently launched a bespoke framing service. She creates beautiful frames made from natural wood with a number of different finishes and using high quality mountboard. Linda's frames are competitively priced and made-to-measure, creating an original finish for displaying your artwork, photos or memorabilia.
Take a look at her beautiful work on Linda Scott Photography and Encadrement.