Want to know where to get the best burger in town ? If so, head to Inglewood Geneva just another one of our Plainpalais favourites located at number 44 on blvd du Pont-d'Arve.
If Plainpalais is a bit out of your way don't worry: they've now opened a new branch in Eaux-vives (17, rue Montchoisy) to satisfy their ever-growing number of fans.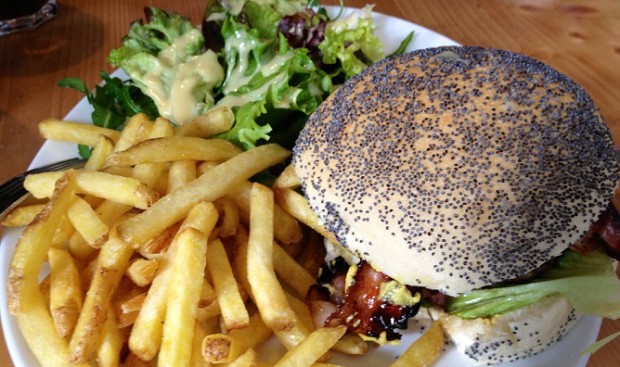 Their 160g juicy boeuf burgers are amazing and the choice is just tantalising.
How about the Classique, with tomato and onion; the Pasadena with cheddar, tomato, onion and Inglewood 'special sauce'; the Valaisan with raclette cheese; the Mexicano with cheddar, salsa maison and avocado or the Honey Goat with chèvre, bacon and honey mustard ? All served in a poppy seed bun with salad and fries.
Inglewood Geneva pride themselves in making their burgers with fresh, local produce sourced from the best artisans in the Geneva area. Not only that, but all their sauces and chutneys are homemade, and there's definitely no doubt about it as you take your first ravenous bite.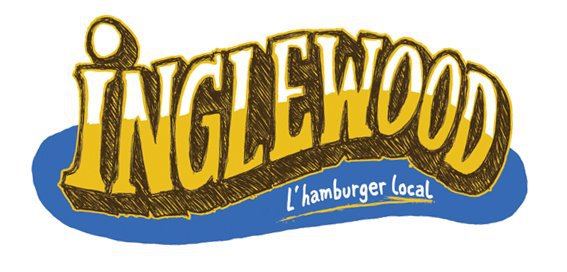 They don't take bookings at lunchtime but they manage it effortlessly by sitting people as soon as possible without making diners feel that they have to be at all quick.
Reservations are taken for dinner and must be made by phone. Both branches are open Monday to Saturday from 11h30 to 14h30, and from 19h00 to 22h00 in the evening.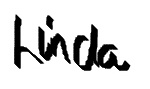 44 blvd du Pont-d'Arve, 1205 Plainpalais. Tel. 022 320 38 66
17 rue Montchoisy, 1207 Eaux-vives. Tel. 022 700 27 85
Text & photo copyright: Linda Scott (except where Inglewood copyright is stated).
Linda has recently launched a bespoke framing service. She creates beautiful frames made from natural wood with a number of different finishes and using high quality mountboard. Linda's frames are competitively priced and made-to-measure, creating an original finish for displaying your artwork, photos or memorabilia.
Take a look at her beautiful work on Linda Scott Photography and Encadrement.