Easter is just around the corner, so if you're in town during the Easter break take a look at the listings below for some great family and child-friendly events, including some fab egg hunts for the little ones!
Remember to keep checking this post for all the latest events we'll be posting soon.
28th-29th March 2015: Pâques en fête, Easter family event at the Musée romand de la machine agricole in Gingins (VD). From 10am until 5pm there will be Easter workshops, plenty of great decorations and an "Easter farm" with bunnies, chickens, sheep and dogs for cuddling. Entry is 5CHF for adults and FREE FOR CHILDREN. A huge thank you to Anna for the heads-up about this great event!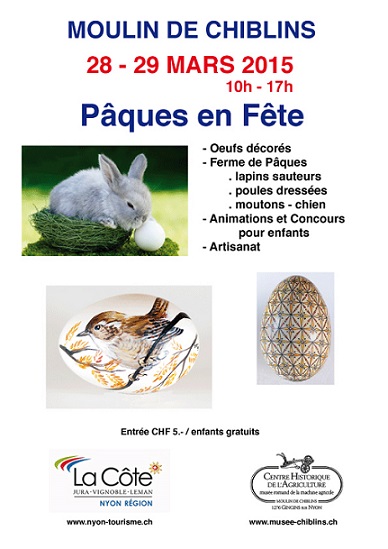 Sunday 29th March 2015: Giant Easter Egg Hunt starting at 9am from the Villa Freundler in  Plainpalais, Geneva. FREE ENTRY.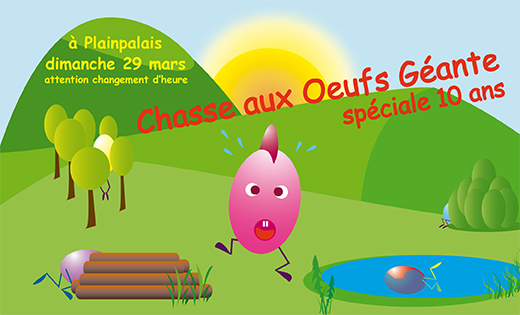 The Téléphérique du Salève will be open everyday during the Easter holidays, except Monday. Go to the top of the Salève mountain for breath-taking views over Geneva and, on Easter Sunday, hunt for the chocolate eggs hidden all around the Téléphérique!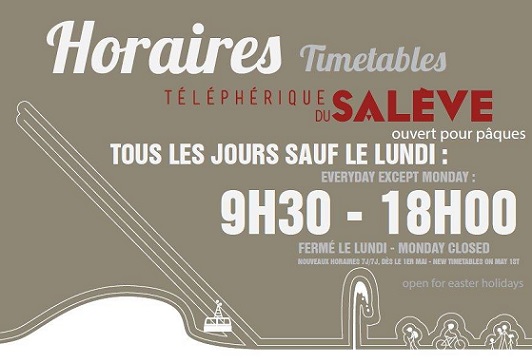 Easter 2015: take a stroll in the pretty lakeside village of Nyon (VD) to look at their decorated Easter fountains, then stop at the superb playground or at the Musée du Léman. If the little ones get a bit peckish, try a crêpe from Tac-OH or a delicious Italian ice-cream from Gelateria Venezia!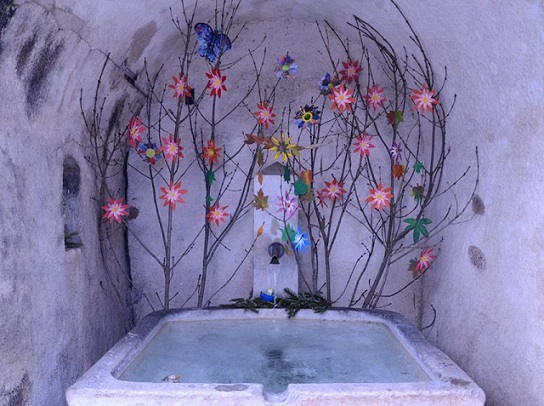 1st-12th April 2015: Yatouland Easter, the indoor play centre in Vernier (Chemin de Batailles, 22) will be exceptionally open for the Easter break from 11am until 6pm, except on Wednesday 1st of April when they will open at 2pm. Entry will be 15CHF per child and there will be many fun activities including an Easter egg hunt on Monday 6th of April at 2pm.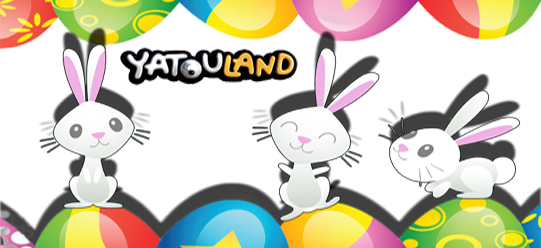 Thursday 2nd April 2015: Décoration d'œufs au Parc Gourgas, decorate your Easter eggs in preparation for the egg hunt on Saturday 4th of April, running from 2.30pm to 5.30pm at the Parc Gourgas in Geneva. The workshop is organized by the Maison de Quartier de la Jonction.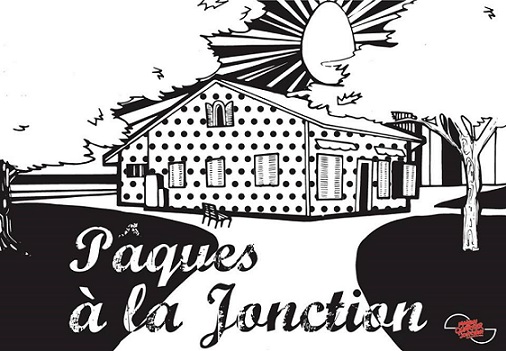 3rd-5th April 2015: Mosaïque de Pâques at the Place de la Navigation in Ouchy (Lausanne).  Don't miss this unique Easter mosaic composed with 38,000 painted eggs, created in support of the ARFEC – Association Romande des Familles d'Enfants atteints d'un Cancer. From the 3rd to the 5th of April, the painted eggs will be sold (CHF 1 each) on the Place de la Navigation with the aim of creating a giant mosaic. There will also be various stalls, events and catering on site. Free admission. All the proceeds from the event will go towards ARFEC's work enabling families to accompany their children during hospitalisation.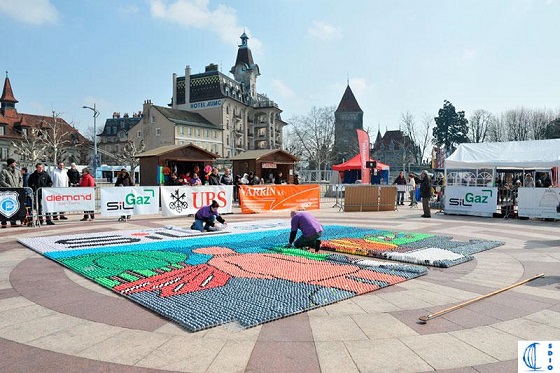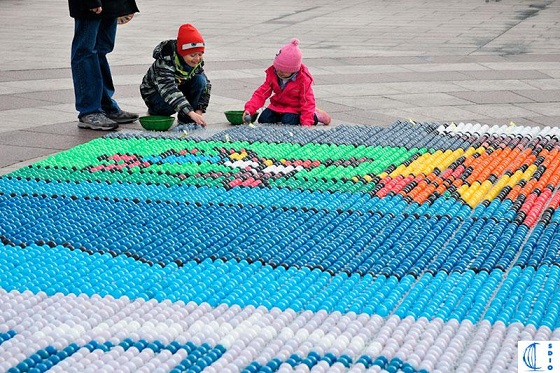 3rd-19th April 2015: Pâkomuzé, family activities in Lausanne, Pully, Yverdon & the Vaud riviera.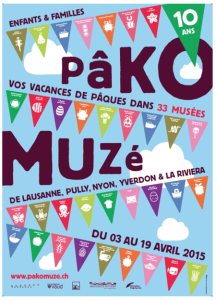 Saturday 4th April 2015: Chasse aux œufs et goûter offert au Parc Gourgas – Easter egg hunt at the Parc Gourgas in Geneva, organized by the Maison de Quartier de la Jonction. The hunt begins at 3pm and from 4pm to 6pm there will be a free snack and activities for children.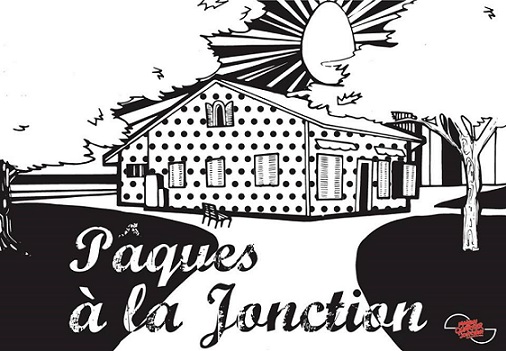 4th-6th April 2015: Chasses aux oeufs au Vitam'Ludic, Easter egg hunt at Vitam' indoor play centre in Neydens (France). starting at 10am and open to children aged 4 to 12. It will take place in the Grands jeux section.

Sunday 5th April 2015: Cot-cot, Cot-cot-codêêêt!, Easter activity for families and children aged 6+ at the newly-reopened MEG museum in Geneva (Musée d'ethnographie de la Ville de Genève, Boulevard Carl-Vogt 65-67). Bring your own cooked & decorated eggs to take part in the best-egg competition starting at 2pm and the egg battle at 4pm – the event will run from 2pm to 6pm in the museum's auditorium. FREE ENTRY.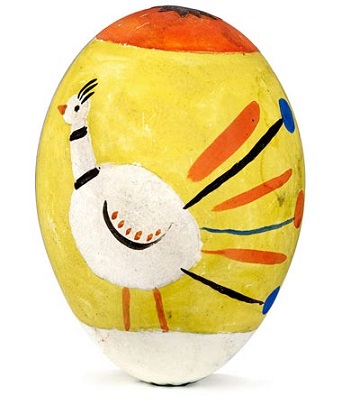 Sunday 5th April 2015: Chasse aux œuf de Pâques at Parc Pré Vert du Signal de Bougy (VD). The Easter egg hunt will start at 11am but the event kicks off much earlier with a clown show at 9am and will continue 'till later in the day with the show Clown Olive «Magie pour rire» from 3pm to 4pm. FREE ENTRY, no advance booking necessary. You can read more about the Parc Pré Vert du Signal de Bougy in our previous post.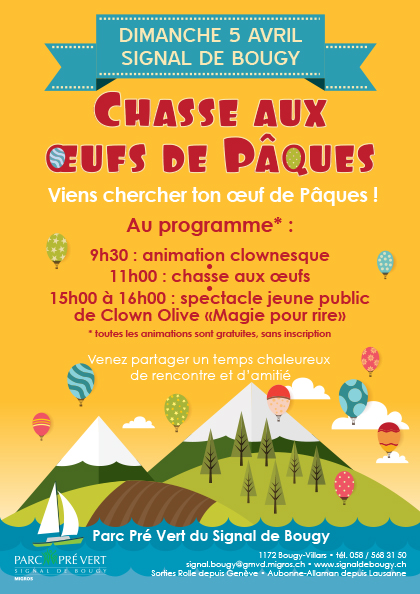 Sunday 5th April 2015: "Grande chasse à l'oeuf, dimanche de Pâques", a great Easter egg hunt for children under 10 in the lovely gardens of the Château de Voltaire in Ferney-Voltaire (France). Entry is 3 Euros per child, no advance booking necessary. From 10am to 1pm.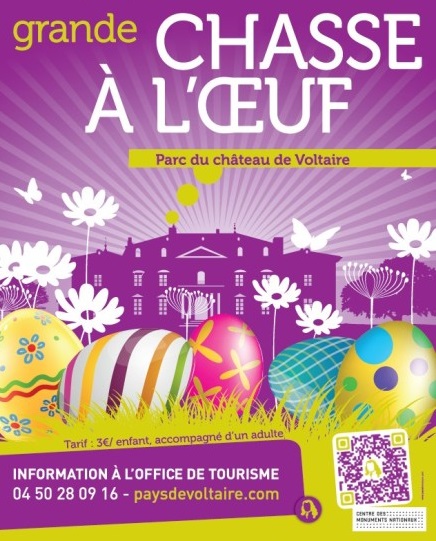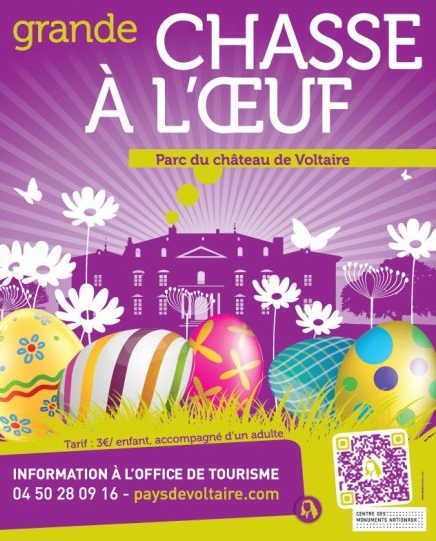 Sunday 5th April 2015: Pâkochâto! at Chillon Castle (VD). As part of the PâKOMUZé events, Chillon Castle invites visitors to decorate its Easter tree, in keeping with an old German tradition. An Easter-egg painting workshop is offered to children 4 to 12 years old on Easter Sunday. The event will run from 10am until 4pm, the price is 10CHF per child. Places must be booked in advance via the Pâkomuzé website.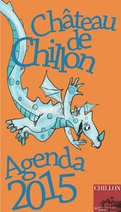 Monday 6th April 2015: 'Course aux oeufs de pâques' at the Jardin Public in Divonne-les-Bains (France) starting at 3.30pm. Suitable for children aged 1 to 8, bring your own egg baskets! FREE ENTRY, the egg hunt will be cancelled in case of rain or bad weather.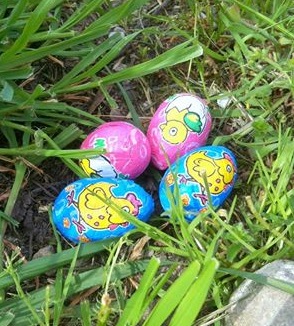 Monday 6th April 2015: Easter egg hunt and fun activities for children at C L'Aventure indoor play centre in Annemasse (France). There will be a fun labyrinth run for little ones at 11am (suitable from age 4) and the egg hunt will take place at 4pm. The play centre will be openfrom 10am until 7pm, entry is free for children under the age of 1; 6.50 Euros for children aged 1 to 3 and 10.00 Euros for ages 4 to 12.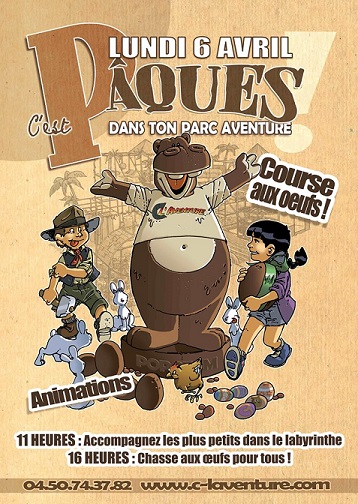 The outdoor park Forestland in Divonne-les-Bains (France) will be open everyday from 10am to 7pm during the Easter holidays (3rd to 26th of April 2015) – if it's a sunny day this is the place to go for some serious family fun!